Results
The spontaneous passage rate in 20 weeks was 312 out of 392 stones,
98% in 0–2 mm,
98% in 3 mm,
81% in 4 mm,
65% in 5 mm,
33% in 6 mm and
9% in ≥6.5 mm wide stones.
Keywords
Spiral computed tomography
Ureteral calculi
Kidney stone
Ureter
Renal colic
Stone location/size
Stone-free rate

*

SWL
URS
ureter
74%
94%
≤10 mm
86%
97%
>10 mm
74%
93%
Mid ureter
73%
86%
≤10 mm
84%
91%
>10 mm
76%
78%
Proximal ureter
82%
81%
≤10 mm
90%
80%
>10 mm
68%
79%
SWL: shock wave lithotripsy; URS: ureteroscopy;
*
Stone free rate following first treatment or primary treatment is reported.
The stone size and location predicted spontaneous ureteric stone passage. The side and the grade of hydronephrosis only predicted stone passage in specific subgroups.
Small Stones at the UVJ: Treatment of 0.3 cm to 0.5 cm and Smaller Stones in NYC
---
If you have any questions, to schedule a consultation or if you need a second opinion, please contact us or call: 646-663-4421
Dr. Alex Shteynshlyuger is a board certified urologist in NYC who specializes in treating men and women with kidney stones and ureteral stones.
---
3 mm -5 mm UVJ Stone Treatment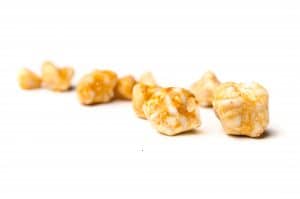 Stones that are less than 5 mm in size at UVJ have a good chance to pass spontaneously. In fact, as many as 90% of 1-5 mm UVJ stones can be passed with medical expulsion therapy (MET) by drinking fluids, taking pain medications and medications such as Flomax.
If CT scan reveals that a small stone is blocking the ureterovesical junction (UVJ), observation and trying to pass the stone spontaneously is a reasonable option, as long as there are no signs of infection and kidney function is normal.
It is rare for 1 mm or 2 mm stones to block the UVJ but it can happen occasionally and some of these patients require surgical treatment. Most stones that are 0.1cm to 0.3 cm are passed without the patient being aware of it.
Stones that are 0.4 cm to 0.5 cm at UVJ are more commonly seen in the ER with symptoms of kidney stone pain.
For small UVJ stones in healthy patients, urologists at New York Urology Specialists will typically allow a patient to wait for 30 days before recommending surgical intervention as long as the pain is manageable, there is no severe nausea or vomiting and there is no infection.
http://www.newyorkurologyspecialists.com/kidney-stones/treatment/uvj/4-mm-5-mm/
Conclusion
Spontaneous passage of a ureteral stone can be predicted with high accuracy with the information available in the NECT. We present a prediction method based on stone size and location.